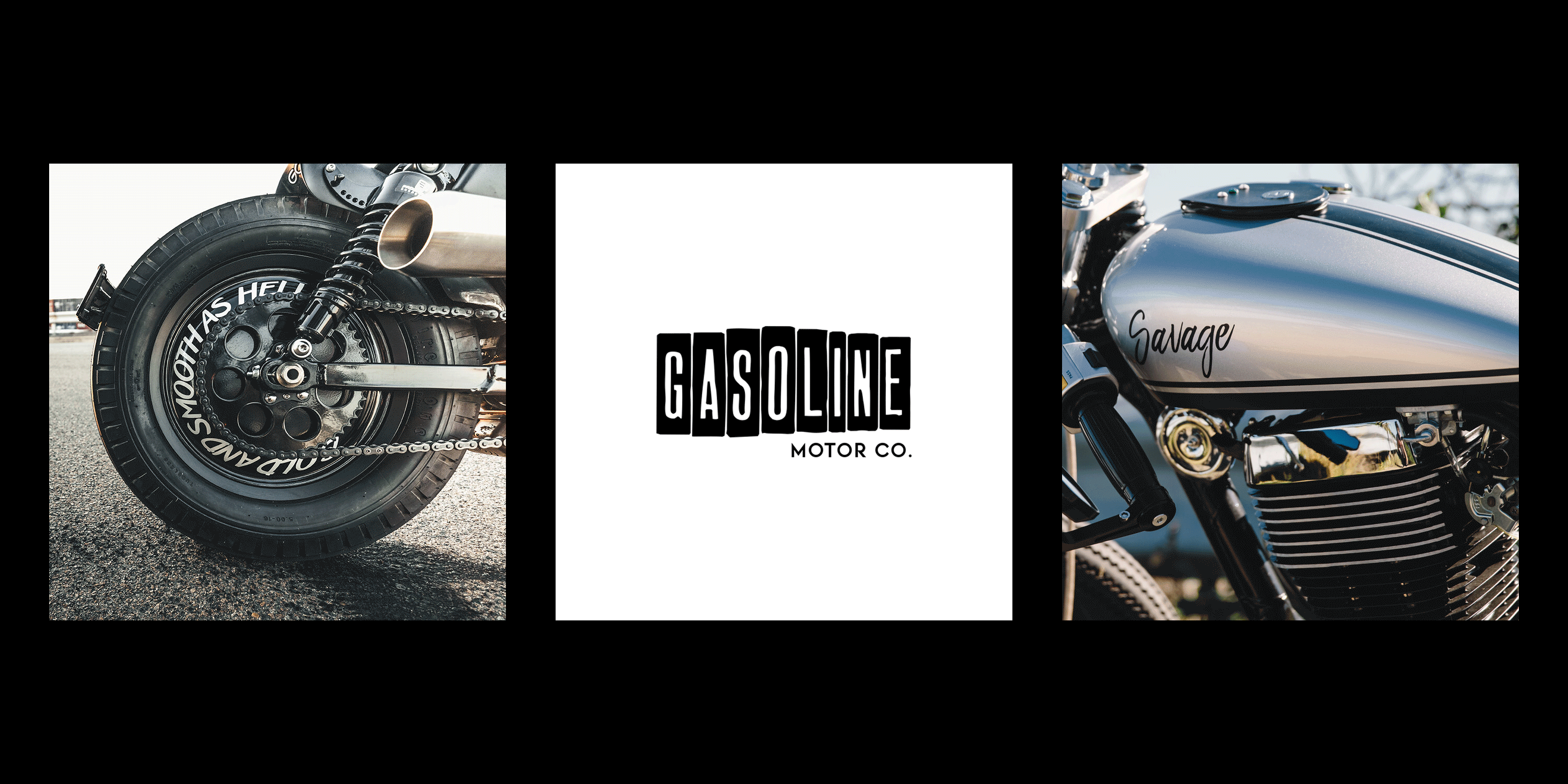 GASOLINE MOTOR CO.
JAN 2014 – ongoing
​
CLIENT Gasoline Motor Co.
ROLE Art Director/Graphic Designer
SCOPE Apparel graphics, photo/film shoots, motorcycle tanks,
marketing/sales collateral, website, social media graphics, animation, copywriting, signage and branding.
​
Gasoline Motor Co. is a custom motorcycle company that drives technical innovation, the moto-lifestyle and good times! Having worked with the brand for over 5 years, the brand voice is an extension of my own. I have had invaluable experience creating content for a luxury lifestyle product – by sharing truly remarkable and exciting stories.
This production was titled 'Sandstorm' which was premiered on the big screen at the Dendy cinema in Newtown, Sydney.